Register First
Use "Register" link on left of this page, under logon (20 secs)
Click the link in the email that will be automatically sent to you (almost immediately) (10 secs)
Login to the website to complete the registration (20 secs)
Click "Play" under the "Game" menu. (follow instructions below) (Chrome is fastest, under 1 min, with fast download speed)
After the game starts, login.
Start sailing, (can you get to the water and rig your boat that fast?)
Install Instructions
This software is run inside a browser window like
Chrome * (preferred, will install Unity automatically with 1 click)
Firefox
Safari
Internet Explorer *** (not IE9 x64)
The mobile phone app is under development
When opening up the page for the first time you may need to install the "Unity Plugin" ... click the "Install" button and say "yes" if asked
This will only be required once.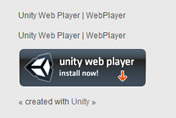 then click the "Download" button on the unity screen
PC Instructions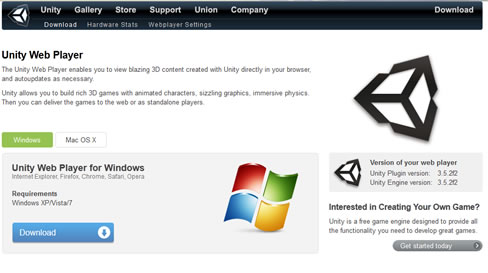 Save file if asked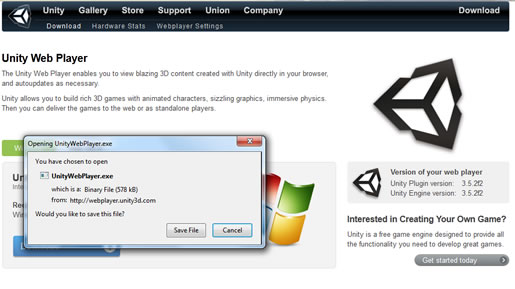 Double click the "UnityWebPlayer.exe to run it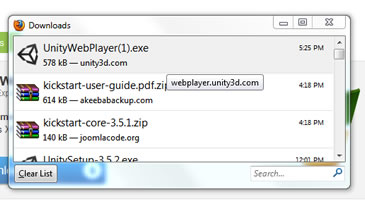 Click "Run"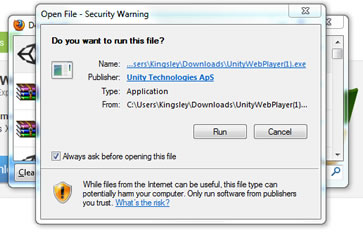 Apple MAC Instructions
May need to use "finder" program and click the page.
This 40sec video shows the steps.
PC & MAC ...
When you visit the site next time and Select "Game" > "Play" from the menu ... the game** will open automatically.
* Chrome will automatically install the plugin and load the game
https://www.google.com/intl/en/chrome/browser/
** You will automatically be opening the upgraded version of the game each time you visit.
*** Internet Explorer 9 for Windows7, 64 bit version has known errors, Aug 2012, it says "unsupported browser", please use Chrome
*** There is an unsupported (no responsibility) Windows 64 bit player available if you would really like to try it More info
Play Instructions
I recommend using a real "mouse", the controls are really hard to use if using only a "trackpad" or "pointer"
When you point your mouse to an item ... eg sail or rudder ... it should "light up" with a greenish colour, then click (and hold click) to more it around.
If something Goes wrong !!
I am really keen to resolve issues if I possibly can,
please email me ... sail @ 2 sail .net
or phone me +61 2 9477 7979 Aussi Sydney 8am to 8pm only please
No confirmation email within say 1 hour (normally within 1 minute) ... please email me so I can fix it or update your info.
Game doesn't load or work at all ... email me with info: eg PC or Mac, type of browser, version of browser and operating system (if you know them)
Game really hard to control, may be a slower (older) machine ... try running game in normal size, NOT full screen mode, close other programs that are running.